Ability to open layered files, that have not been edited in ON1, in Photoshop
Every image browser, of which I am aware, allows the user to open psd files in Photoshop without flattening the images. These are files that were previously created in Photoshop and have never been adjusted in ON1. Even Microsoft File Explorer does this for the user. Currently, if I attempt to use ON1 Browse to open a layered psd file in Photoshop, the psd file is flattened before it is open in Photoshop.
There is a work-around. I can tell ON1 Browse to open the file in File Explorer and then tell File Explorer to open the file in Photoshop. File Explorer will open the layered file without flattening it. If this can be done, it seems that there should be some way for ON1 to do the same thing on its own.
Thanks for your consideration.
How You Buy | How You Own
When you purchase ON1 Photo RAW 2019 you receive a perpetual license. That means the day you purchase ON1, you own it forever. No subscription. If you decide to become a member of ON1 Plus Pro, you will also receive a perpetual license of the latest versions of all the ON1 apps as part of your membership.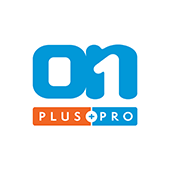 ON1 Plus Pro
+ The ON1 Skills Course Bundle

$129.99
Per Year
Includes Photo RAW 2019.6 & 2020,
Monthly Courses, Pro Tips, & much more!
Buy Now