Ability to manually rearrange image order in Browse, then rename files!
I'd LOVE to be able to freely rearrange photos in Browse so that I can rename the images and have them in a custom order of my choosing. Aperture had this feature and it was really helpful! Especially when creating a slideshow, preparing to showing images to clients (I like to show my favorite images last regardless of the order I shot them), when there are multiple cameras used to shoot an event (even if I arranged by time, I like to dictate which image appears next in an order that makes more sense… that best tells the story I'm trying to share… This is especially important to me when delivering wedding day images!
How You Buy | How You Own
When you purchase ON1 Photo RAW 2019 you receive a perpetual license. That means the day you purchase ON1, you own it forever. No subscription. If you decide to become a member of ON1 Plus Pro, you will also receive a perpetual license of the latest versions of all the ON1 apps as part of your membership.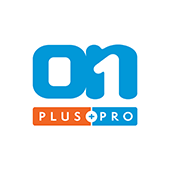 ON1 Plus Pro
+ The ON1 Skills Course Bundle

$129.99
Per Year
Includes Photo RAW 2019.6 & 2020,
Monthly Courses, Pro Tips, & much more!
Buy Now