2019 Pin The Menu Bar
The Develop, Effects, Portrait, Local menu bar in the right column,  disappears when you scroll up through applied filters etc.
How about pinning it to the top so it is always visible.
Yes, there are keyboard shortcuts but it shouldn't be that hard to have the menu always visible.
How You Buy | How You Own
When you purchase ON1 Photo RAW 2019 you receive a perpetual license. That means the day you purchase ON1, you own it forever. No subscription. If you decide to become a member of ON1 Plus Pro, you will also receive a perpetual license of the latest versions of all the ON1 apps as part of your membership.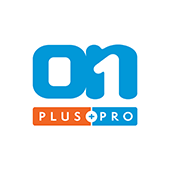 ON1 Plus Pro
+ The ON1 Skills Course Bundle

$129.99
Per Year
Includes Photo RAW 2019.6 & 2020,
Monthly Courses, Pro Tips, & much more!
Buy Now