About the ON1 Photo RAW Project
The ON1 Photo RAW Project gives you the chance to be a part of what we're developing at ON1. You have a voice in the future of photo editing. Your ideas will help us deliver the best available apps for photography, give us insight into what's most important, and help spark innovation.
You must log in to submit an idea.
Share Your Ideas
Share your ideas for new Photo RAW features. Make sure you write a convincing description. Remember, people won't be able to give an idea a high rating unless they understand the idea completely.
Tell Your Friends
With supporters, your ideas will get higher ratings. In fact, tell everyone you know to support your idea. The more ratings an idea gets, the more likely it will be sent to our product development team.
ON1 Will Review It
After an idea reaches 200 ratings with a 3-star or higher rating, the project team will review the details and begin asking questions. We can't put every good idea into development, but we'll try!
How You Buy | How You Own
When you purchase ON1 Photo RAW 2019 you receive a perpetual license. That means the day you purchase ON1, you own it forever. No subscription. If you decide to become a member of ON1 Plus Pro, you will also receive a perpetual license of the latest versions of all the ON1 apps as part of your membership.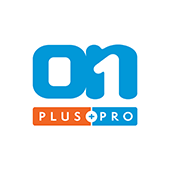 ON1 Plus Pro
+ The ON1 Skills Course Bundle

$129.99
Per Year
Includes Photo RAW 2019.6 & 2020,
Monthly Courses, Pro Tips, & much more!
Buy Now