About the ON1 Photo RAW Project
The ON1 Photo RAW Project gives you the chance to be a part of what we're developing at ON1. You have a voice in the future of photo editing. Your ideas will help us deliver the best available apps for photography, give us insight into what's most important, and help spark innovation.
You must log in to submit an idea.
Share Your Ideas
Share your ideas for new Photo RAW features. Make sure you write a convincing description. Remember, people won't be able to give an idea a high rating unless they understand the idea completely.
Tell Your Friends
With supporters, your ideas will get higher ratings. In fact, tell everyone you know to support your idea. The more ratings an idea gets, the more likely it will be sent to our product development team.
ON1 Will Review It
After an idea reaches 200 ratings with a 3-star or higher rating, the project team will review the details and begin asking questions. We can't put every good idea into development, but we'll try!
gwhitmarsh has not created his description yet
First, I have to expand the filters pane and click on the little circle to activate it. I then have to expand Advanced, select Keyword and type the required keyword while not forgetting to click on Search Cataloged Folders. Phew! Just entering the keyword in Search searches everything containing what you typed, so typing sport...
Due to the absence of a history you have to use [Ctrl]+Z to step backwards. If you have to go back several steps, and accidentally go to far, there is no [Ctrl]+Y to re-do that step. If it was a complicated mask then this is a real pain. Please implement a [Ctrl]+Y as in Lightroom.
When you select [Add Filter] the image dims. I find this very distracting as I would like to see the image to which I will be adding the filter in all it's glory. Thanks, Gerry.
I have a a series of photos that are tack sharp straight out of the camera. Opening them in ON1 they are sharpened to death; really ugly. Please have an option to remove the default sharpening, or remove it by [Reset All]. Thank you.
2019 Beta forces keywords to lower case. I want to add keyword Amsterdam (upper case A) so I search for Amsterdam in the master kw list and it is only with a lower case. I would like the ability to use upper case.
At present it is always Blues, Aachen, Campari, Timeless and Branagh. I would love to be able to have my 5 favorites displayed instead of having to search through "More" or create a preset.
Please add this lens profile to the list of Tamron lenses
I don't always remember to delete my memory card after import. Lightroom detects any photos that have previously been imported and deselects them in the import dialog. This functionality is needed in ON1 as I would have to remember and manually deselect them.
Please make it possible to delete keywords. I have many images with different keywords. There is one keyword I would like to remove from all images. This is not possible (at least I don't know how) as if I select all the images there are only the keywords displayed for the last clicked image, so...
I would like an Irista Plug-in so I can publish images to the Irista cloud, as does Lightroom.
Please support images in grey-scale. I have a ton of scanned B&W grey scale images which I have to convert to PNG (RGB) in IrfanView.
Viewing 1 to 11 (of 11 ideas)
How You Buy | How You Own
When you purchase ON1 Photo RAW 2019 you receive a perpetual license. That means the day you purchase ON1, you own it forever. No subscription. If you decide to become a member of ON1 Plus Pro, you will also receive a perpetual license of the latest versions of all the ON1 apps as part of your membership.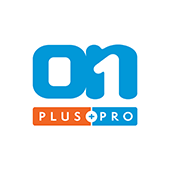 ON1 Plus Pro
+ The ON1 Skills Course Bundle

$129.99
Per Year
Includes Photo RAW 2019.6 & 2020,
Monthly Courses, Pro Tips, & much more!
Buy Now