Zoom loupe available everywhere
Similar to on-screen loupe I use EXTENSIVELY this feature of Corel AfterShot Pro. Just press ` (tilde) and an on screen loupe appears and follows cursor. I can make it 100%, 200% or any other value.
Browsing: need to judge if focus is where intended. Press `, loupe shows and just go around the area you'd expect super sharp focus. Not there? Delete or flag.
Selection: bring loupe and select. No need to zoom the whole image!
How You Buy | How You Own
When you purchase ON1 Photo RAW 2019 you receive a perpetual license. That means the day you purchase ON1, you own it forever. No subscription. If you decide to become a member of ON1 Plus Pro, you will also receive a perpetual license of the latest versions of all the ON1 apps as part of your membership.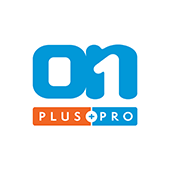 ON1 Plus Pro
+ The ON1 Skills Course Bundle

$129.99
Per Year
Includes Photo RAW 2019.6 & 2020,
Monthly Courses, Pro Tips, & much more!
Buy Now