Visualise Spots -Sensor Dust Spot Removal
Lightroom has a great feature to identify sensor dust spots and heal them in a negative image. It's very hard to see sensor dust spots in On1.
This is usually one of the first workflow steps and is very important as subsequent editing (especially dynamic contract) can make remaining dust spots look really bad.
How You Buy | How You Own
When you purchase ON1 Photo RAW 2019 you receive a perpetual license. That means the day you purchase ON1, you own it forever. No subscription. If you decide to become a member of ON1 Plus Pro, you will also receive a perpetual license of the latest versions of all the ON1 apps as part of your membership.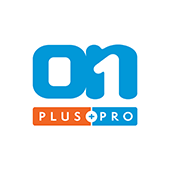 ON1 Plus Pro
+ The ON1 Skills Course Bundle

$129.99
Per Year
Includes Photo RAW 2019.6 & 2020,
Monthly Courses, Pro Tips, & much more!
Buy Now