Use multiple formats for GPS metadata
On1 RAW currently expects coordinate data to be exactly in the format "45°24'33.778″ N 122°44'51.677″ W".  However, coordinates are used in many other forms, e.g.:
45.409382N, 122.747687W
45 24.562966′ N, 122 44.861283′ W
45.409382, -122.747687
45 24.562966′, -122 44.861283′
These formats all work with Google Maps, and likely work with other tools, too.  It should be possible to parse several formats pretty easily, but being able to parse the last one (+/- ddd.ddddd, +/- ddd.ddddd) is particularly important as it's not an uncommon form.  Requiring the "°" is also irritating as that's not found on most keyboards, requiring unnecessary work to find the correct combination of modifier keys to produce it.
Even if the displayed format remains the same, being able to accept variations for input (which are subsequently converted to the preferred display format) would be very helpful.
Thanks for considering it!
How You Buy | How You Own
When you purchase ON1 Photo RAW 2019 you receive a perpetual license. That means the day you purchase ON1, you own it forever. No subscription. If you decide to become a member of ON1 Plus Pro, you will also receive a perpetual license of the latest versions of all the ON1 apps as part of your membership.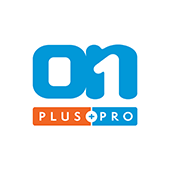 ON1 Plus Pro
+ The ON1 Skills Course Bundle

$129.99
Per Year
Includes Photo RAW 2019.6 & 2020,
Monthly Courses, Pro Tips, & much more!
Buy Now