Use browser with UNC paths
I cannot understand how it is possible that the image browser cannot be used on UNC paths on networks, but only with mapped drives.
Mapped drives are an old and obsolete technology with many disadvantages. I don't know any other software made in the last ten years who can't handle UNC paths. Especially as most of the work is done by the OS anyway. It's like limiting file names to 8 characters or not allowing spaces in file names, all things of the far past.
For me, the image browser is therefore completely unusable.
How You Buy | How You Own
When you purchase ON1 Photo RAW 2019 you receive a perpetual license. That means the day you purchase ON1, you own it forever. No subscription. If you decide to become a member of ON1 Plus Pro, you will also receive a perpetual license of the latest versions of all the ON1 apps as part of your membership.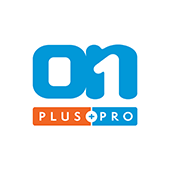 ON1 Plus Pro
+ The ON1 Skills Course Bundle

$129.99
Per Year
Includes Photo RAW 2019.6 & 2020,
Monthly Courses, Pro Tips, & much more!
Buy Now