Support pixel shift in new Sony a7RIII
The soon-to-be-released Sony a7RIII is advertised as having a pixel shift function similar to what Pentax has. Only the Sony software can process it. It would be nice if ON1 handled it as well to reduce the use of multiple processors.
How You Buy | How You Own
When you purchase ON1 Photo RAW 2019 you receive a perpetual license. That means the day you purchase ON1, you own it forever. No subscription. If you decide to become a member of ON1 Plus Pro, you will also receive a perpetual license of the latest versions of all the ON1 apps as part of your membership.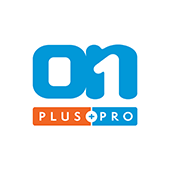 ON1 Plus Pro
+ The ON1 Skills Course Bundle

$129.99
Per Year
Includes Photo RAW 2019.6 & 2020,
Monthly Courses, Pro Tips, & much more!
Buy Now