Support for 2 monitors, dual displays
Having support for two monitors or dual displays will allow me to continue to use my workflow.It makes for a wonderful editing workflow
It has been available in both Lightroom and Photoshop for a very long time. This will mean that i can use on1 raw as my main editing program
NOTE: We are working on this and it will come as a free update to ON1 Photo RAW 2019. It won't make the first release, but it will come in the version 2019 lifecycle. Thanks for all your comments and votes!
How You Buy | How You Own
When you purchase ON1 Photo RAW 2019 you receive a perpetual license. That means the day you purchase ON1, you own it forever. No subscription. If you decide to become a member of ON1 Plus Pro, you will also receive a perpetual license of the latest versions of all the ON1 apps as part of your membership.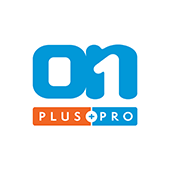 ON1 Plus Pro
+ The ON1 Skills Course Bundle

$129.99
Per Year
Includes Photo RAW 2019.6 & 2020,
Monthly Courses, Pro Tips, & much more!
Buy Now