Star stacking — TIFF files without alpha channel
I was using ON1 to prepare nightscape / milky way RAW images for stacking by Starry Landscape Stacker (Mac OS). I exported the images as TIFF files which were rejected by Starry Landscape Stacker (SLS) as mask files.
Reviewing the SLS website, I discovered a posting indicating an issue with ON1 TIFF files and suggesting one remove the alpha channel when saving TIFF files. I understand from ON1 support, that this is not possible until a development change is made.
My workaround has been to import ON1 TIFF files into Luminar 2018 and get Luminar 2018 to save the images as TIFF files that can be imported into SLS.
Douglas Margison
How You Buy | How You Own
When you purchase ON1 Photo RAW 2019 you receive a perpetual license. That means the day you purchase ON1, you own it forever. No subscription. If you decide to become a member of ON1 Plus Pro, you will also receive a perpetual license of the latest versions of all the ON1 apps as part of your membership.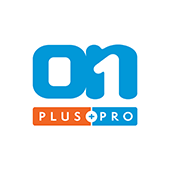 ON1 Plus Pro
+ The ON1 Skills Course Bundle

$129.99
Per Year
Includes Photo RAW 2019.6 & 2020,
Monthly Courses, Pro Tips, & much more!
Buy Now