Stacking
I need ON1 to stack photos the same way Lightroom does. I shoot a lot of HDR (usually 5 exposures) and use the Stacking feature in Lightroom to prep these images for the culling process. It's just a few steps. Select the photos I want to group. Click on the images I want the app to display and then hit command G. In ON1 I select the photos I want to group. Then use a drop down menu to select the poster photo. then use the drop down menu to group into a subfolder. The subfolder process ALTERS the file structure on my hard drive which is unacceptable. Can we get a simpler, more Lightroom like approach?
How You Buy | How You Own
When you purchase ON1 Photo RAW 2019 you receive a perpetual license. That means the day you purchase ON1, you own it forever. No subscription. If you decide to become a member of ON1 Plus Pro, you will also receive a perpetual license of the latest versions of all the ON1 apps as part of your membership.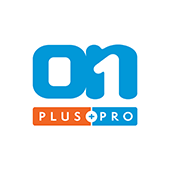 ON1 Plus Pro
+ The ON1 Skills Course Bundle

$129.99
Per Year
Includes Photo RAW 2019.6 & 2020,
Monthly Courses, Pro Tips, & much more!
Buy Now