Stacking of image sets
Allow sets of images like bracketed or HDR sets to be stacked together and show only as one thumbnail for the whole set to emake it much easier for rating and selecting. The sets should be able to be stacked based on the time between images ie. less than a second, less than 2 sec etc., but also to be able to include long exposure shots, drone aerial shots etc., these image sets should be able to be stacked on a number basis ie. every 3 images stacked, every 5 images stacked, every 7 images stacked etc.
How You Buy | How You Own
When you purchase ON1 Photo RAW 2019 you receive a perpetual license. That means the day you purchase ON1, you own it forever. No subscription. If you decide to become a member of ON1 Plus Pro, you will also receive a perpetual license of the latest versions of all the ON1 apps as part of your membership.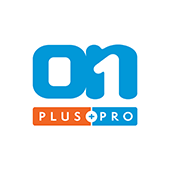 ON1 Plus Pro
+ The ON1 Skills Course Bundle

$129.99
Per Year
Includes Photo RAW 2019.6 & 2020,
Monthly Courses, Pro Tips, & much more!
Buy Now