Snap function to the layers
Hi, using the layer module I want to be able to create a canvas and lay, easily, side by side, layers with no gap.
The move tool has no coordinates that i could enter to place a layer in the canvas or snapping function that I could engage and disengage.
The ring that the move tool generate around the layer takes 1 pixel and mess with the arrows ability to move layers especially when they are 1 pixel away from the borders of the canvas.
Please, incorporate that function, it would be extremely useful.
Thank you.
Nadège.
How You Buy | How You Own
When you purchase ON1 Photo RAW 2019 you receive a perpetual license. That means the day you purchase ON1, you own it forever. No subscription. If you decide to become a member of ON1 Plus Pro, you will also receive a perpetual license of the latest versions of all the ON1 apps as part of your membership.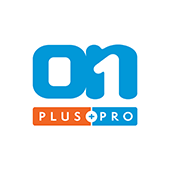 ON1 Plus Pro
+ The ON1 Skills Course Bundle

$129.99
Per Year
Includes Photo RAW 2019.6 & 2020,
Monthly Courses, Pro Tips, & much more!
Buy Now