Smoothing Gradations of Colour and Tone
I have yet to find a digital darkroom solution that adequately meets the challenge of delivering silky smooth gradations for large washes of colour and tone. There are many times when one might find the perfect intensity for a sky, however on close inspection digital photographic filters have a tendency of invoking spurious and clear gradations of colour and tone. These may not show up on a relatively small image, but when you're working with high definition large scale photographs, cleaning up these large areas of close yet subtle gradations of colour can be a real nightmare. I'd love to see a solution that can appropriately smooth large washes of colour, yet be far more effective than a blur tool which has a tendency of ruining the underlying texture or grain.
How You Buy | How You Own
When you purchase ON1 Photo RAW 2019 you receive a perpetual license. That means the day you purchase ON1, you own it forever. No subscription. If you decide to become a member of ON1 Plus Pro, you will also receive a perpetual license of the latest versions of all the ON1 apps as part of your membership.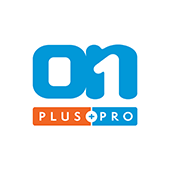 ON1 Plus Pro
+ The ON1 Skills Course Bundle

$129.99
Per Year
Includes Photo RAW 2019.6 & 2020,
Monthly Courses, Pro Tips, & much more!
Buy Now