Smart Layers – simplify
Apart from the 'Gear Icon', the name of which says little, there is no clear, quick, obvious way to generate a smart layer that is as simple as in Photoshop. A clearer, more concise method I think is needed no matter the module, and no matter whether an image is opened from Browse, LR, PS, wherever. Up front and obvious is key! I know how to do this, since I poked around in previous versions, and in Photo RAW pre-release. I got what I wanted; should be simpler and less time consuming. This is very important to many users, for obvious reasons.
How You Buy | How You Own
When you purchase ON1 Photo RAW 2019 you receive a perpetual license. That means the day you purchase ON1, you own it forever. No subscription. If you decide to become a member of ON1 Plus Pro, you will also receive a perpetual license of the latest versions of all the ON1 apps as part of your membership.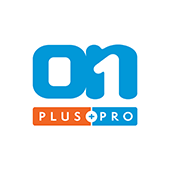 ON1 Plus Pro
+ The ON1 Skills Course Bundle

$129.99
Per Year
Includes Photo RAW 2019.6 & 2020,
Monthly Courses, Pro Tips, & much more!
Buy Now