Resize option
If I am exporting, I can add a preset to have Resize save a long side value and it will automatically calculate the short side. This choice is not available in the Resize module, but it would be handy to have it there (in pixels, inches, and cos). I would even like to have an alternative to calculate the resizing by the short side. I use these kind of dimensions when figuring out layouts that do not have standard photo print sizing.
How You Buy | How You Own
When you purchase ON1 Photo RAW 2019 you receive a perpetual license. That means the day you purchase ON1, you own it forever. No subscription. If you decide to become a member of ON1 Plus Pro, you will also receive a perpetual license of the latest versions of all the ON1 apps as part of your membership.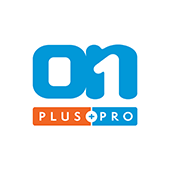 ON1 Plus Pro
+ The ON1 Skills Course Bundle

$129.99
Per Year
Includes Photo RAW 2019.6 & 2020,
Monthly Courses, Pro Tips, & much more!
Buy Now