Reset the development pane to top position
In the field I edit on a 13″ laptop computer. So in edit mode I work my way from top ("Exposure") scrolling down to bottom ("Sharpening") and then hit the right arrow key to switch to the next photo. But now I have to scroll up to get to the beginning of my workflow which would be "Exposure". Sometimes it is hard to find the handle for scrolling back up since it is so thin.
It would be nice if after opening an image the development pane would be reset to top position automatically. That would be really helpful and drastically speed up my workflow.
How You Buy | How You Own
When you purchase ON1 Photo RAW 2019 you receive a perpetual license. That means the day you purchase ON1, you own it forever. No subscription. If you decide to become a member of ON1 Plus Pro, you will also receive a perpetual license of the latest versions of all the ON1 apps as part of your membership.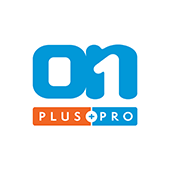 ON1 Plus Pro
+ The ON1 Skills Course Bundle

$129.99
Per Year
Includes Photo RAW 2019.6 & 2020,
Monthly Courses, Pro Tips, & much more!
Buy Now