Reduce size of files created by the "Layers" tool
I love how On1RAW 2019 now preserves the RAW data and I can adjust the layers later. It is so much better than the previous PSD approach.
Unfortunately the created files are unreasonably big, it seems so, not only are the RAW data of each layer being embedded, but also a full RGB representation of that layer, too.
I suggest to make it optionally possible to
(optionally) disable the embedding of the RAW data and create a link to the original file instead (at least if that is in same directory)
save the intermediate development result for a layer not in RGB but as JPEG
That really matters because it is just no fun to work with 600MB image files. When saving versions of that files it creates an immense volume of redundant data.
How You Buy | How You Own
When you purchase ON1 Photo RAW 2019 you receive a perpetual license. That means the day you purchase ON1, you own it forever. No subscription. If you decide to become a member of ON1 Plus Pro, you will also receive a perpetual license of the latest versions of all the ON1 apps as part of your membership.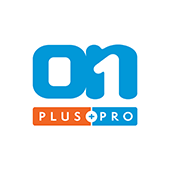 ON1 Plus Pro
+ The ON1 Skills Course Bundle

$129.99
Per Year
Includes Photo RAW 2019.6 & 2020,
Monthly Courses, Pro Tips, & much more!
Buy Now