RE: Tether Support for More Camera Manufacturer's
I'm currently evaluating ON1 RAW 2019 in comparison to Capture One to use with Affinity Photo.  I notice that you only support Canon and Nikon for tethering.  I would love to have access to this feature but I'm a Panasonic Lumix user.
Panasonic has a tethering software but it only works with their G9, GH5, and GH5s cameras.  This leaves all their other cameras unsupported.  The GX9 and GH4 are supported by a third party app from Promote Systems but that leaves the G7, G85, and all the GXx models out unless you use the wireless tethering app.
I think you would broaden your audience and customer base if you supported cameras from Fujifilm, Olympus, Panasonic, and Sony.  I do commercial shoots where tethering is really important and I'm not the only one.
How You Buy | How You Own
When you purchase ON1 Photo RAW 2019 you receive a perpetual license. That means the day you purchase ON1, you own it forever. No subscription. If you decide to become a member of ON1 Plus Pro, you will also receive a perpetual license of the latest versions of all the ON1 apps as part of your membership.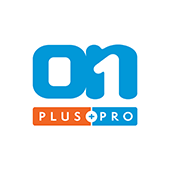 ON1 Plus Pro
+ The ON1 Skills Course Bundle

$129.99
Per Year
Includes Photo RAW 2019.6 & 2020,
Monthly Courses, Pro Tips, & much more!
Buy Now