Raw inspection toolkit
We use raw files as they best preserve all the information captured. Yet there are few tools provided to verify the quality of the raw data gathered. For example, all the cameras I know of provide jpg histograms but not raw histograms. One can take a photo of a red rose, verifying the in camera jpg histogram (wrongly) shows a properly exposed photo, but never being able to recover the color because the raw red channel has been clipped. Conversely, the in camera histogram may show a clipped image even though the raw file has been properly exposed and is not clipped. Years ago I used to check for that with RawDigger.
A raw histogram, both lin and log, included in our main raw editing software would be handy for both inspecting a particular raw file and fine tuning our shooting technique. Statistics on a group of files would be a plus.
It would be useful to be able to compare the luminance difference in stops between different parts of a photo, for example, to see how uniformly lit a background is.
How You Buy | How You Own
When you purchase ON1 Photo RAW 2019 you receive a perpetual license. That means the day you purchase ON1, you own it forever. No subscription. If you decide to become a member of ON1 Plus Pro, you will also receive a perpetual license of the latest versions of all the ON1 apps as part of your membership.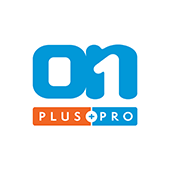 ON1 Plus Pro
+ The ON1 Skills Course Bundle

$129.99
Per Year
Includes Photo RAW 2019.6 & 2020,
Monthly Courses, Pro Tips, & much more!
Buy Now