Purge unused keywords
I'm aware that in the current version RAW2019 it is possible to manually remove a keyword by right-clicking.
However, it is not currently possible to select more than one at a time.
Importing my lightroom catalog into On1 a whole bunch (More than 5000) irrelevant keywords have been added aswell.
I even dicsided to remove all cataloged folders and go back into LR first to solve some of thtem. (Un)fourtunately On1 kept the keyword in it's keyword list.
A command to delete all un-used keywords at once would be greatly appriciated.
How You Buy | How You Own
When you purchase ON1 Photo RAW 2019 you receive a perpetual license. That means the day you purchase ON1, you own it forever. No subscription. If you decide to become a member of ON1 Plus Pro, you will also receive a perpetual license of the latest versions of all the ON1 apps as part of your membership.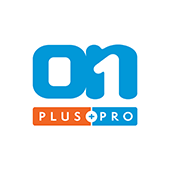 ON1 Plus Pro
+ The ON1 Skills Course Bundle

$129.99
Per Year
Includes Photo RAW 2019.6 & 2020,
Monthly Courses, Pro Tips, & much more!
Buy Now