Print dialog improvements
I'd like to suggest the following functions be added to the print dialog:
black point compensation – density is potentially smoother while maintaining tonal detail,
enhanced rendering intent – additional options for managing out-of-gamut colors,
free positioning / cropping of image – grab image corners/sides to resize within dialog box before printing; freeform re-sizing helps preview what will printed.
Thanks, cheers.
How You Buy | How You Own
When you purchase ON1 Photo RAW 2019 you receive a perpetual license. That means the day you purchase ON1, you own it forever. No subscription. If you decide to become a member of ON1 Plus Pro, you will also receive a perpetual license of the latest versions of all the ON1 apps as part of your membership.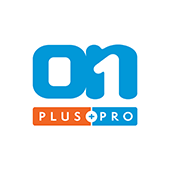 ON1 Plus Pro
+ The ON1 Skills Course Bundle

$129.99
Per Year
Includes Photo RAW 2019.6 & 2020,
Monthly Courses, Pro Tips, & much more!
Buy Now