Preset Migration Tool
I have a lot of Lightroom presets, and I am sure that others the have worked with that software does also. Some I purchased, some I created. I would be nice if you could develop a Preset Migration Tool, that would allow you to import and use a lightroom presets in Photo RAW. Maybe even a plug-in that would do this would be fantastic. To be honest that the only thing that's stopping me from dropping Lightroom. I can't afford to loose the money and time spent on the lightrom presets. They only thing I can see that would be an issue is that when you do migration, it would have to be a custom preset just for the use who imports it in if its one that was purchase.
How You Buy | How You Own
When you purchase ON1 Photo RAW 2019 you receive a perpetual license. That means the day you purchase ON1, you own it forever. No subscription. If you decide to become a member of ON1 Plus Pro, you will also receive a perpetual license of the latest versions of all the ON1 apps as part of your membership.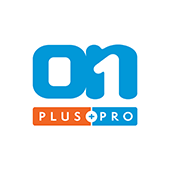 ON1 Plus Pro
+ The ON1 Skills Course Bundle

$129.99
Per Year
Includes Photo RAW 2019.6 & 2020,
Monthly Courses, Pro Tips, & much more!
Buy Now