Possibility to change one develop setting (or perhaps more) on multiple files at the same time, without affecting other develop settings
Currently you cannot change one or a few develop settings on multiple files at the same time, without overwriting all other develop settings too; whether you're using a preset or a sync-action. Cpuld be very useful and timesaving if it was possible (for instance with a dialog where you can check which settings to sync).
How You Buy | How You Own
When you purchase ON1 Photo RAW 2019 you receive a perpetual license. That means the day you purchase ON1, you own it forever. No subscription. If you decide to become a member of ON1 Plus Pro, you will also receive a perpetual license of the latest versions of all the ON1 apps as part of your membership.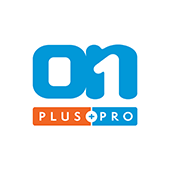 ON1 Plus Pro
+ The ON1 Skills Course Bundle

$129.99
Per Year
Includes Photo RAW 2019.6 & 2020,
Monthly Courses, Pro Tips, & much more!
Buy Now