Please make simple keyword search a little more accessible.
First, I have to expand the filters pane and click on the little circle to activate it. I then have to expand Advanced, select Keyword and type the required keyword while not forgetting to click on Search Cataloged Folders. Phew! Just entering the keyword in Search searches everything containing what you typed, so typing sport would also find passport. This is great, but normally a simple search is sufficient. I would like to see these two functions reversed so that search on the complete keyword is default.
How You Buy | How You Own
When you purchase ON1 Photo RAW 2019 you receive a perpetual license. That means the day you purchase ON1, you own it forever. No subscription. If you decide to become a member of ON1 Plus Pro, you will also receive a perpetual license of the latest versions of all the ON1 apps as part of your membership.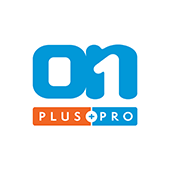 ON1 Plus Pro
+ The ON1 Skills Course Bundle

$129.99
Per Year
Includes Photo RAW 2019.6 & 2020,
Monthly Courses, Pro Tips, & much more!
Buy Now