Per-Image Soft-Proofing toggle (instead of global)
Hi.
Softproofing is a fantastic idea but the current implementation is next to useless because it's a global switch. We already knew that printers change the appearance of our image. We spend hours in developing a single image just to see it being changed by a printer.
– To simply see the effect of the printer change is not enough.
– We need to be able to apply corrections to compensate for the printer's inability to reproduce the image faithfully
– Those corrections are best applied to a version of the image
– In order to know if the correction is right we need to compare the original version with the soft-proofing, compensated one. We cannot do that today because softproofing is a universal google.
– Either make the softproofing feature a per-image toglie, so that we can compare two images, or turn it into a filter
– Alternatively, give us a way of staying is soft-proofing mode but to use a reference image to compare the proof with the original. It could be a split view.
Thank you,
How You Buy | How You Own
When you purchase ON1 Photo RAW 2019 you receive a perpetual license. That means the day you purchase ON1, you own it forever. No subscription. If you decide to become a member of ON1 Plus Pro, you will also receive a perpetual license of the latest versions of all the ON1 apps as part of your membership.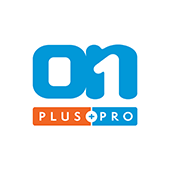 ON1 Plus Pro
+ The ON1 Skills Course Bundle

$129.99
Per Year
Includes Photo RAW 2019.6 & 2020,
Monthly Courses, Pro Tips, & much more!
Buy Now