Option for the filename of XMP sidecar files include source image files extension (e.g. *.NEF.xmp, *.tiff.xmp, *.jpg.xmp)
Having an option for saving XMP files that can include the original files extension as well as the name would be useful.
e.g. image files names like…
.NEF
.tif
then having the option to read/write XMP files as either
e.g.
..xmp
or
.xmp
Prior to starting to use On1 Photo RAW I've used the ..xmp approach, this has given me the ability to share my library with colleagues who use catalogue apps that include the extension in this manor.
You could support having both – where On1 checks before loading the file, but realistically I'd imagine most people would choose to use either one or the other xmp file naming approach.
This would be of greatest use to me assuming the other XMP suggestions for hierarchical keywords were to be implemented in a compatible way to that used by apps like Darktable or Lightroom.
How You Buy | How You Own
When you purchase ON1 Photo RAW 2019 you receive a perpetual license. That means the day you purchase ON1, you own it forever. No subscription. If you decide to become a member of ON1 Plus Pro, you will also receive a perpetual license of the latest versions of all the ON1 apps as part of your membership.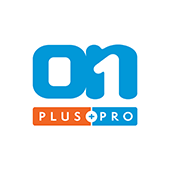 ON1 Plus Pro
+ The ON1 Skills Course Bundle

$129.99
Per Year
Includes Photo RAW 2019.6 & 2020,
Monthly Courses, Pro Tips, & much more!
Buy Now