Opacity support for presets
It would be nice to have opacity support for all presets. Let's say you choose a preset that you like but the look is too strong. A slider to reduce its strength would be nice too have. Right now the only easy way to do this is by duplication the layer, using the preset on the top layer and then using the layers opacity slider to reduce the effect. It would be nice to have the slider under each preset shown or maybe at the bottom of the filters panel.
How You Buy | How You Own
When you purchase ON1 Photo RAW 2019 you receive a perpetual license. That means the day you purchase ON1, you own it forever. No subscription. If you decide to become a member of ON1 Plus Pro, you will also receive a perpetual license of the latest versions of all the ON1 apps as part of your membership.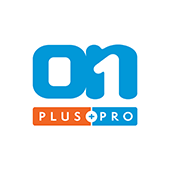 ON1 Plus Pro
+ The ON1 Skills Course Bundle

$129.99
Per Year
Includes Photo RAW 2019.6 & 2020,
Monthly Courses, Pro Tips, & much more!
Buy Now