Matching Color and Tone in uncontrollable Lighting Situations
Wedding photographers are frequently confronted with uncontrollable lighting situations. However, at the end of the day it is nice to deliver pictures which look and feel like one big series (also in with respect to color and tone).
Lightroom offers a pipette for white balance and perfectly supports the x-rite color checker passport. Additionally I can transfer setting from one photo to another. Yet it is not possible to define one or more parts of two different photos (taken under slightly different lighting conditions) and get lightroom to match these photos in color and tone. Such parts could be either clothing or other elements in the background.
It's just a time consuming job to get photos to match in color and tone. I would love a feature helping me with this annoying task…
How You Buy | How You Own
When you purchase ON1 Photo RAW 2019 you receive a perpetual license. That means the day you purchase ON1, you own it forever. No subscription. If you decide to become a member of ON1 Plus Pro, you will also receive a perpetual license of the latest versions of all the ON1 apps as part of your membership.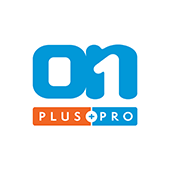 ON1 Plus Pro
+ The ON1 Skills Course Bundle

$129.99
Per Year
Includes Photo RAW 2019.6 & 2020,
Monthly Courses, Pro Tips, & much more!
Buy Now