Map of Photos by GPS coordinates, Ability to apply GPS coordinates to photos
Would love to see a feature similar to the Map module in Lightroom.  I like using a map of my photos as I find it much more useful to find photos I've taken in a specific area without having to rely on filtering keywords.  Also, while newer devices  apply GPS to the photos, I have a lot of older photos that don't have GPS coordinates and I currently use LR to apply a GPS location to them.
How You Buy | How You Own
When you purchase ON1 Photo RAW 2019 you receive a perpetual license. That means the day you purchase ON1, you own it forever. No subscription. If you decide to become a member of ON1 Plus Pro, you will also receive a perpetual license of the latest versions of all the ON1 apps as part of your membership.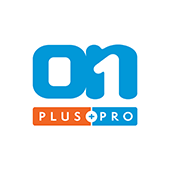 ON1 Plus Pro
+ The ON1 Skills Course Bundle

$129.99
Per Year
Includes Photo RAW 2019.6 & 2020,
Monthly Courses, Pro Tips, & much more!
Buy Now