Manual lenses
I love working with older lenses on my MFT camera.
Please add the ability to create a collection of lenses in ON1 Photo Raw. When editing a photo, or a batch of photos, allow the user to choose one of these lenses to update the Exif data, identifying lens, focal length used, f-stop used.
Lightroom does not allow this, but there is a LR plug-in you can use (Lens Tagger)
How You Buy | How You Own
When you purchase ON1 Photo RAW 2019 you receive a perpetual license. That means the day you purchase ON1, you own it forever. No subscription. If you decide to become a member of ON1 Plus Pro, you will also receive a perpetual license of the latest versions of all the ON1 apps as part of your membership.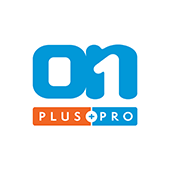 ON1 Plus Pro
+ The ON1 Skills Course Bundle

$129.99
Per Year
Includes Photo RAW 2019.6 & 2020,
Monthly Courses, Pro Tips, & much more!
Buy Now