luminosity mask creation based on current image.
I often work on raw images that needs a lot of contrast work to bring it to where I want it. Especially if I am working with an infrared converted camera. When I create a luminosity mask, ON1 uses the original image to generate the mask. The new luminosity sliders do a lot to help me get a better mask, and I am thankful for that!
However, if I could create a luminosity mask based on the preview image, I would be at a much better starting point and I feel that ability, along with the new sliders would get be much closer to what I want and need. I would be happy with a separate Create Luminosity Mask submenu item.
How You Buy | How You Own
When you purchase ON1 Photo RAW 2019 you receive a perpetual license. That means the day you purchase ON1, you own it forever. No subscription. If you decide to become a member of ON1 Plus Pro, you will also receive a perpetual license of the latest versions of all the ON1 apps as part of your membership.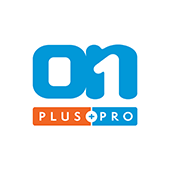 ON1 Plus Pro
+ The ON1 Skills Course Bundle

$129.99
Per Year
Includes Photo RAW 2019.6 & 2020,
Monthly Courses, Pro Tips, & much more!
Buy Now