keyboard shortcuts panel for belgian keyboards or standard photoshop methods
hallo,
brackets don't work on my belgian keyboard for changing brush size and opacity.
can you use photoshop methods (alt, mouse drag) where you can drag and see in red the brush size and opacity
in lightroom the mouse wheel is really nice to change brush size
"\" before/after doesn't work.
a shortcut for ruby mode for viewing mask : there is no mean to toggle between black and white mask and ruby one. in lightrrom you can press several time on a key to have different settings.
best regards
marc
How You Buy | How You Own
When you purchase ON1 Photo RAW 2019 you receive a perpetual license. That means the day you purchase ON1, you own it forever. No subscription. If you decide to become a member of ON1 Plus Pro, you will also receive a perpetual license of the latest versions of all the ON1 apps as part of your membership.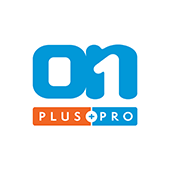 ON1 Plus Pro
+ The ON1 Skills Course Bundle

$129.99
Per Year
Includes Photo RAW 2019.6 & 2020,
Monthly Courses, Pro Tips, & much more!
Buy Now