Include the ability to save settings and preferences to disk or cloud storage
I often reset my clean install Windows 10.  One thing I hate is having to set all my settings on applications.  I would like to see On1 add the ability to export and import settings from a file.  So, as an example, if I got to Edit –> Preferences, I can make my settings changes as necessary and then export those settings to a file.  Upon reformatting my PC and installing Photo RAW again, I can simply import that settings file.  I would like to have it also pull-in things like presets, workspace layouts and so forth.
I currently use OneNote to make notes of my applications and their respective settings in case I clean install Windows again.
How You Buy | How You Own
When you purchase ON1 Photo RAW 2019 you receive a perpetual license. That means the day you purchase ON1, you own it forever. No subscription. If you decide to become a member of ON1 Plus Pro, you will also receive a perpetual license of the latest versions of all the ON1 apps as part of your membership.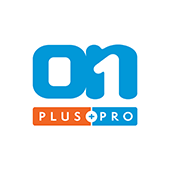 ON1 Plus Pro
+ The ON1 Skills Course Bundle

$129.99
Per Year
Includes Photo RAW 2019.6 & 2020,
Monthly Courses, Pro Tips, & much more!
Buy Now