In Browse: Toggle Show/Hide "Dislike" (Auto hide rejected images)
When going through my images after a photosession, I usually start by marking the images I want to delete. I use the "X" for Dislike/Reject, but it sometimes becomes confusing when I have to look at the rejected images alongside the ones I want to keep.
What I want is for ON1 to automatically hide the images every time I mark them with the big "X". This way I only view the Images I have not selected for reject, and it becomes much easier to go through and keep an overview of the images I sort through.
The best way to do this is either by a toggle button in the GUI, or have it as an option in the "File Name" drop down menu at the bottom of the GUI.
I would like to:
Show as normal with all images (no matter tagging) <- as it is now.
Auto Hide images seleted for Dislike/Reject (X) <- NEW
Only Show the images marked as Dislike (X) <- NEW
Option 3 is useful, when you want to go through all the disliked/rejected images before deleting.
How You Buy | How You Own
When you purchase ON1 Photo RAW 2019 you receive a perpetual license. That means the day you purchase ON1, you own it forever. No subscription. If you decide to become a member of ON1 Plus Pro, you will also receive a perpetual license of the latest versions of all the ON1 apps as part of your membership.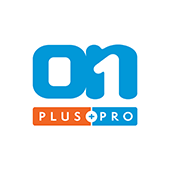 ON1 Plus Pro
+ The ON1 Skills Course Bundle

$129.99
Per Year
Includes Photo RAW 2019.6 & 2020,
Monthly Courses, Pro Tips, & much more!
Buy Now