Improve Insertion of Metadata Descriptions
Currently, Photo RAW provides only a tiny window for typing an IPTC description for an image with a pop-out single-line stretching across the screen that seems to magically appear at some mysterious point. This method makes it very difficult to enter a long description or to make corrections.
Please add a right-click command available when the cursor is over the Description field that would open a new text window for entering text or editing existing text. This window would be a reasonable size that would word-wrap and display multiple lines, and the text there would be a slightly larger font size.
How You Buy | How You Own
When you purchase ON1 Photo RAW 2019 you receive a perpetual license. That means the day you purchase ON1, you own it forever. No subscription. If you decide to become a member of ON1 Plus Pro, you will also receive a perpetual license of the latest versions of all the ON1 apps as part of your membership.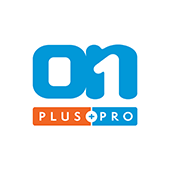 ON1 Plus Pro
+ The ON1 Skills Course Bundle

$129.99
Per Year
Includes Photo RAW 2019.6 & 2020,
Monthly Courses, Pro Tips, & much more!
Buy Now