Improve Efficiency of Keyword Function
While the popup suggestion concept for entry of keywords is good, it is also susceptible to entry of mistakes in the database. Several modifications should be considered.
Add a keyword manager function that would allow the user to organize the keyword database and eliminate entry errors;
Provide a way to establish keyword sets that could be added to image batches with one mouse click;
Change the behavior of keyword entry so that a highlighted suggested word with only the first few letters of the word typed can be added by pressing the Enter key. Currently, pressing the Enter key at this point adds the incomplete word to the database, creating an erroneous word that becomes a potential future popup suggestion.
Change the behavior of selection of a suggested word with the mouse so that the Add Keyword field is immediately active after this action. Currently after selection of a suggested keyword with the mouse, the cursor has to be manually moved to that field to redirect the focus there.
How You Buy | How You Own
When you purchase ON1 Photo RAW 2019 you receive a perpetual license. That means the day you purchase ON1, you own it forever. No subscription. If you decide to become a member of ON1 Plus Pro, you will also receive a perpetual license of the latest versions of all the ON1 apps as part of your membership.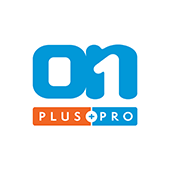 ON1 Plus Pro
+ The ON1 Skills Course Bundle

$129.99
Per Year
Includes Photo RAW 2019.6 & 2020,
Monthly Courses, Pro Tips, & much more!
Buy Now