Improve accuracy of color range based mask
Today I watched the advanced masking tutorial and acknowledged the option for creating a mask based on color range.
I tried this on one of my pictures and could not really get it working right – the tool was selecting a wide range of pixels on the screen, making it useless for some cases. I tried to tweak it but could not get even close to what I needed. For a comparison purposes, I tried CaptureOne 12 with the same picture and the color selection worked as I would expect. For some reasons, in On1 Raw it's not as accurate as I am used to… Even on the tutorial the presenter struggled a bit for selecting the color range for a flower – it was also picking a colors which seemed to be far from the selected range (see: https://www.youtube.com/watch?v=oGJuuBrjOAo&t=1604s, time: 24:40).
Perhaps I am spoiled by CO12 but learning from those who excel, is the way to progress for me. Please improve this feature, it's great step forward but it can be much better and give so much value if finetuned.
How You Buy | How You Own
When you purchase ON1 Photo RAW 2019 you receive a perpetual license. That means the day you purchase ON1, you own it forever. No subscription. If you decide to become a member of ON1 Plus Pro, you will also receive a perpetual license of the latest versions of all the ON1 apps as part of your membership.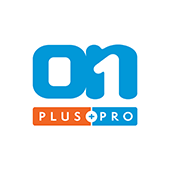 ON1 Plus Pro
+ The ON1 Skills Course Bundle

$129.99
Per Year
Includes Photo RAW 2019.6 & 2020,
Monthly Courses, Pro Tips, & much more!
Buy Now