Image file size
When in Browse, in the dimensions box on the info tab where is gives the pixels @ ppi, can we please have the file size in centimetres/inches added in as well please? Or can this be an extra line in the metadata/info area.
Reason for this is that this is our go-to  area as we have a folder dedicated to prints that we will be using  and from there we decide what images are ready to print etc and the actual print size displayed per image would be a massive help.
How You Buy | How You Own
When you purchase ON1 Photo RAW 2019 you receive a perpetual license. That means the day you purchase ON1, you own it forever. No subscription. If you decide to become a member of ON1 Plus Pro, you will also receive a perpetual license of the latest versions of all the ON1 apps as part of your membership.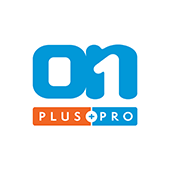 ON1 Plus Pro
+ The ON1 Skills Course Bundle

$129.99
Per Year
Includes Photo RAW 2019.6 & 2020,
Monthly Courses, Pro Tips, & much more!
Buy Now