have to option to render to 100% previews.
it would be nice to have the same option as in Lightroom to render my folder with pictures to a 100% preview as Lightroom does. As your browser feature is maybe fast, it still needs a while for it to draw 100% previews especially in RAW and big files. Now I do not have an issue with rendering taking a while, but I believe after it is rendered to 100% into memory (sure it takes up space) I think the culling goes faster, As I view all images in 100% to make sure they are sharp in area I want them to be sharp. Especially when working on a small laptop monitor.
How You Buy | How You Own
When you purchase ON1 Photo RAW 2019 you receive a perpetual license. That means the day you purchase ON1, you own it forever. No subscription. If you decide to become a member of ON1 Plus Pro, you will also receive a perpetual license of the latest versions of all the ON1 apps as part of your membership.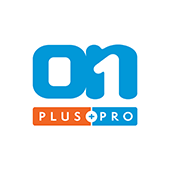 ON1 Plus Pro
+ The ON1 Skills Course Bundle

$129.99
Per Year
Includes Photo RAW 2019.6 & 2020,
Monthly Courses, Pro Tips, & much more!
Buy Now