Give the Adjustment Brush a name
When I use multiple times the adjustment brush, in the filter stack they are all called adjustment brush.
It would be extremely helpful if they were named after their task:
Adjustment brush Darken, adjustment brush Detail, adjustment brush glow, and so on.
Now it is guessing which one you need if you come back and want to adjust something to that layer.
How You Buy | How You Own
When you purchase ON1 Photo RAW 2019 you receive a perpetual license. That means the day you purchase ON1, you own it forever. No subscription. If you decide to become a member of ON1 Plus Pro, you will also receive a perpetual license of the latest versions of all the ON1 apps as part of your membership.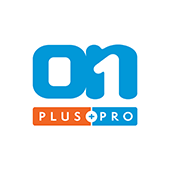 ON1 Plus Pro
+ The ON1 Skills Course Bundle

$129.99
Per Year
Includes Photo RAW 2019.6 & 2020,
Monthly Courses, Pro Tips, & much more!
Buy Now