Flow adjustment for brushes
Please implement a Flow adjustment for the brushes. I understand that opacity is a similar adjustment for a brush but is not the same as Flow. In simple terms the difference is with flow you don't have to constantly keep clicking on the brush to make it build up  you just keep moving it back-and-forth over the area and it keeps building up as long as you keep moving your brush.
How You Buy | How You Own
When you purchase ON1 Photo RAW 2019 you receive a perpetual license. That means the day you purchase ON1, you own it forever. No subscription. If you decide to become a member of ON1 Plus Pro, you will also receive a perpetual license of the latest versions of all the ON1 apps as part of your membership.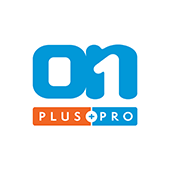 ON1 Plus Pro
+ The ON1 Skills Course Bundle

$129.99
Per Year
Includes Photo RAW 2019.6 & 2020,
Monthly Courses, Pro Tips, & much more!
Buy Now