Fine & Micro Contrast as layer and brush
The ability to adjust contrast at the standard, fine and micro levels individually is great, I use it quite a bit in DxO Optics Pro.
To implement these functions on a layer or as a layer mask is great to enhance or smooth/soften details.
To have these as a brush fuction would be amazing so you could smooth skin on a model quickly and or locally, or paint detail in at a fine, micro or both levels in specific places to add definition where you want it.
How You Buy | How You Own
When you purchase ON1 Photo RAW 2019 you receive a perpetual license. That means the day you purchase ON1, you own it forever. No subscription. If you decide to become a member of ON1 Plus Pro, you will also receive a perpetual license of the latest versions of all the ON1 apps as part of your membership.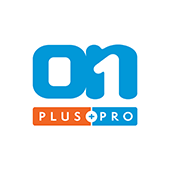 ON1 Plus Pro
+ The ON1 Skills Course Bundle

$129.99
Per Year
Includes Photo RAW 2019.6 & 2020,
Monthly Courses, Pro Tips, & much more!
Buy Now