Filters effects: faster and convenient customized box
Clicking on Filters et Effects module we get this pop-up box, fine. But as we use ON1 PR more and more, this lacks responsiveness and fast operating.
I don't need anymore the preview image on the right (I never need actually). I never use some filters (ie Antique or Vintage).
But I would be happy to get just my own selection of useful and common filters, and maybe with a larger font (5K screen…).
How You Buy | How You Own
When you purchase ON1 Photo RAW 2019 you receive a perpetual license. That means the day you purchase ON1, you own it forever. No subscription. If you decide to become a member of ON1 Plus Pro, you will also receive a perpetual license of the latest versions of all the ON1 apps as part of your membership.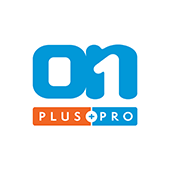 ON1 Plus Pro
+ The ON1 Skills Course Bundle

$129.99
Per Year
Includes Photo RAW 2019.6 & 2020,
Monthly Courses, Pro Tips, & much more!
Buy Now