Filter similar to KODAK ROC to Restore, Balance, and Correct Image Color
Some of us photographers has the horrible task of taking color shifted and faded images and restoring them to reasonable color (from scanned images of course). In the early years I had a Photoshop plugin set (which does not work with Lightroom) and it was absolutely amazing how it could fix the color.
Would be nice to have such a filter.
How You Buy | How You Own
When you purchase ON1 Photo RAW 2019 you receive a perpetual license. That means the day you purchase ON1, you own it forever. No subscription. If you decide to become a member of ON1 Plus Pro, you will also receive a perpetual license of the latest versions of all the ON1 apps as part of your membership.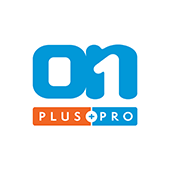 ON1 Plus Pro
+ The ON1 Skills Course Bundle

$129.99
Per Year
Includes Photo RAW 2019.6 & 2020,
Monthly Courses, Pro Tips, & much more!
Buy Now