Fast export/shortcut key for individual export
Waiting for all images to export after an edit is time consuming when in a hurry. The ability to export images as 'you go' would be amazing. This needs to be done without having to go into an export dialogue each time an image is exported. A shortcut which exports the current image using pre-set settings would be wonderful.
How You Buy | How You Own
When you purchase ON1 Photo RAW 2019 you receive a perpetual license. That means the day you purchase ON1, you own it forever. No subscription. If you decide to become a member of ON1 Plus Pro, you will also receive a perpetual license of the latest versions of all the ON1 apps as part of your membership.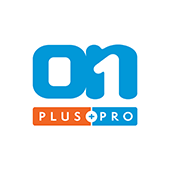 ON1 Plus Pro
+ The ON1 Skills Course Bundle

$129.99
Per Year
Includes Photo RAW 2019.6 & 2020,
Monthly Courses, Pro Tips, & much more!
Buy Now