EXIF date should be available in multiple date formats
At the moment, On1 uses US date formatting. MMDDYYYY. This is unfamiliar in many parts of the world – for example UK uses DDMMYYYY. It would be great if On1 had an option to choose date formatting. Such a simple thing, but it would make it much easier for non-US residents to read dates at a glance.
How You Buy | How You Own
When you purchase ON1 Photo RAW 2019 you receive a perpetual license. That means the day you purchase ON1, you own it forever. No subscription. If you decide to become a member of ON1 Plus Pro, you will also receive a perpetual license of the latest versions of all the ON1 apps as part of your membership.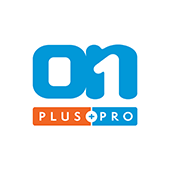 ON1 Plus Pro
+ The ON1 Skills Course Bundle

$129.99
Per Year
Includes Photo RAW 2019.6 & 2020,
Monthly Courses, Pro Tips, & much more!
Buy Now