Edit History – Undo/Redo Function
Would be wonderful (indeed almost essential) to provide a facility for scrolling back and forth through the previous editing steps, seeing the results for the various steps and providing ways to 'bookmark' various stages in the editing process. Ditto for the ability to make "Virtual Copies" of the edited version at different points in the editing procedure.
This 'History' facility is one of my favorite – and most used – features of Lightroom and probably the main reason Lightroom is still my editing program of choice.
-Wes
NOTE: We are working on this and it will come as a free update to ON1 Photo RAW 2019. It won't make the first release, but it will come in the version 2019 lifecycle. Thanks for all your comments and votes!
How You Buy | How You Own
When you purchase ON1 Photo RAW 2019 you receive a perpetual license. That means the day you purchase ON1, you own it forever. No subscription. If you decide to become a member of ON1 Plus Pro, you will also receive a perpetual license of the latest versions of all the ON1 apps as part of your membership.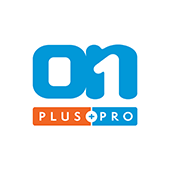 ON1 Plus Pro
+ The ON1 Skills Course Bundle

$129.99
Per Year
Includes Photo RAW 2019.6 & 2020,
Monthly Courses, Pro Tips, & much more!
Buy Now